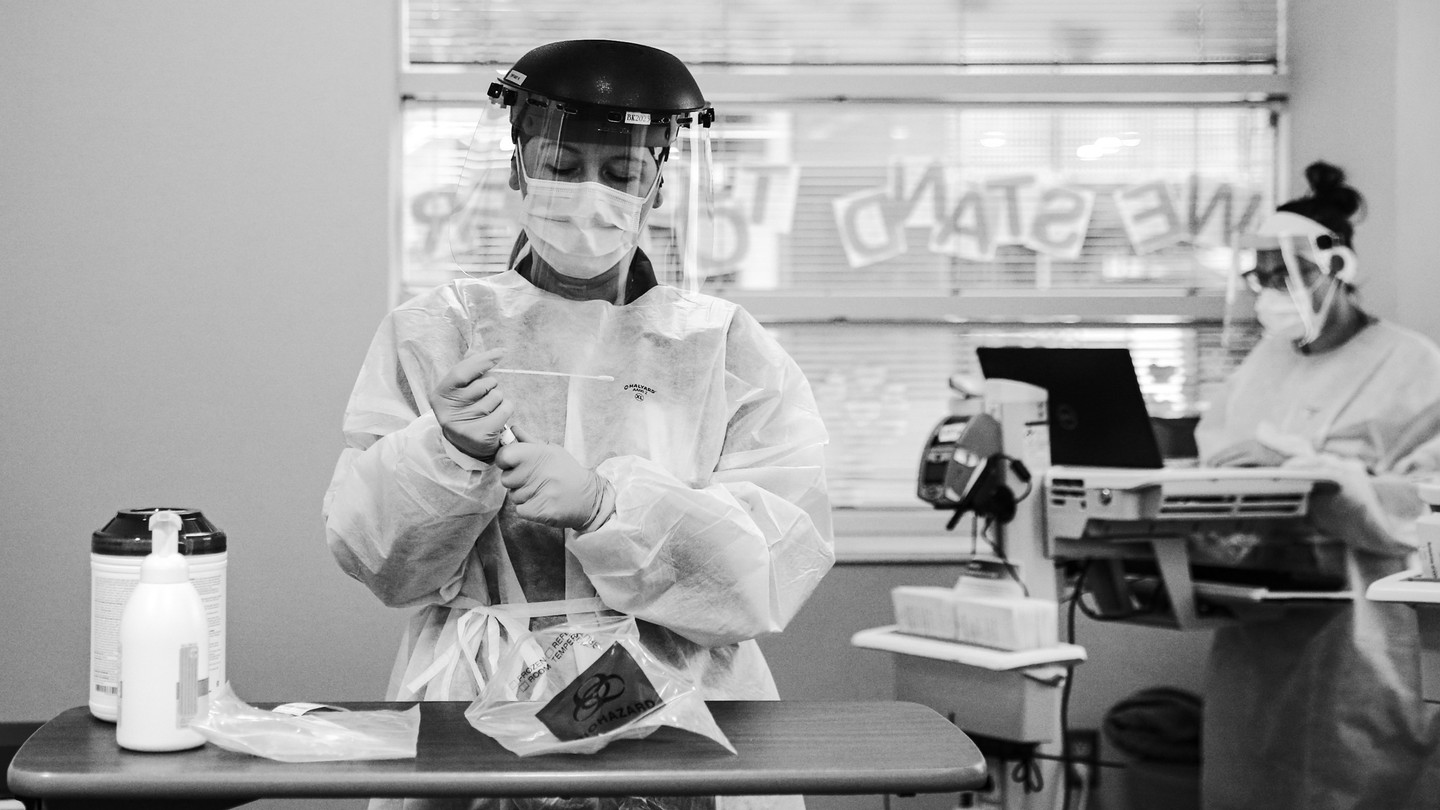 The story of the coronavirus in this state is one of government inaction in the name of freedom and personal responsibility. Iowa Governor Kim Reynolds has followed President Donald Trump's lead in downplaying the virus's seriousness. She never imposed a full stay-at-home order for the state and allowed bars and restaurants to open much earlier than in other places. She imposed a mask mandate for the first time this month—one that health-care professionals consider comically ineffectual—and has questioned the science behind wearing masks at all. Through the month of November, Iowa vacillated between 1,700 and 5,500 cases every day. This week, the state's test-positivity rate reached 50 percent. Iowa is what happens when a government does basically nothing to stop the spread of a deadly virus.

[..]

[Iowa Governor Kim Reynolds] did not require Iowans to wear a mask in public, ignoring requests from local public-health officials and the White House Coronavirus Task Force and arguing that the state shouldn't make that choice for its people. "The more information that we give them, then personally they can make the decision to wear a mask or not," Reynolds said in June. She also wouldn't require face coverings in public schools, where she ordered that students spend at least 50 percent of their instructional time in classrooms. When Iowa City and other towns began to issue their own mask requirements, Reynolds countered that they were not enforceable, undermining their authority.
All we need to do as a society is to achieve 95% mask usage and the pandemic would be controlled and life can began to return to normal. This is isn't wishful thinking. Just look to South Korea as an example. South Korea has a total of 35,703 cases with 529 deaths as of this writing - the United States has 13,999,385 cases with 273,518 deaths.
Wear a damn mask.