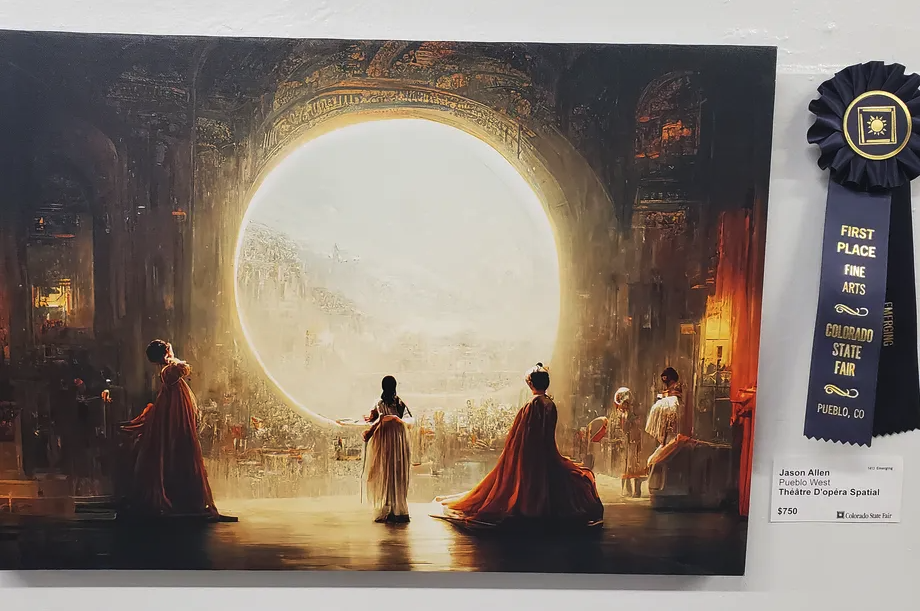 Jason Allen, a video game designer in Pueblo, Colorado, spent roughly 80 hours working on his entry to the Colorado State Fair's digital arts competition. Judges awarded him first place, which came with a $300 prize.

But when Allen posted about his win on social media late last month, his artwork went viral—for all the wrong reasons.

Allen's victory took a turn when he revealed online that he'd created his prize-winning art using Midjourney, an artificial intelligence program that can turn text descriptions into images. He says he also made that clear to state fair officials when he dropped off his submission, called Théâtre D'opéra Spatial. But over the last week or so, his blue ribbon has sparked an impassioned debate about what constitutes art.
If the art you create can be be generated by AI, it's not art.