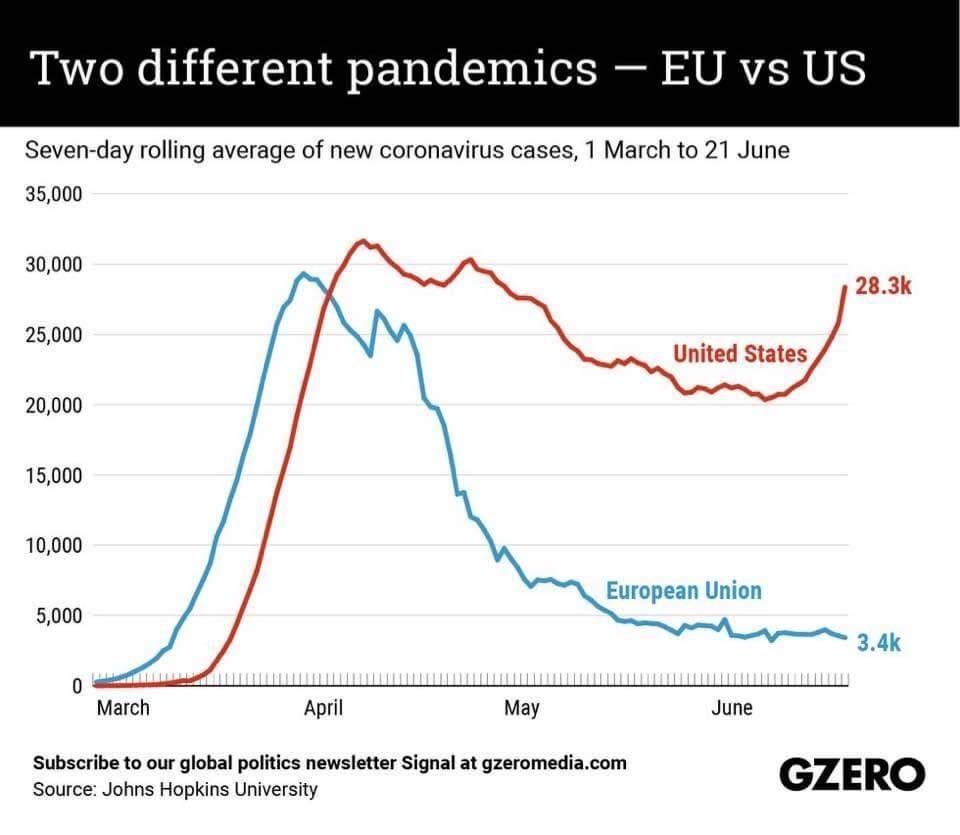 Any other president, with 130,000+ deaths and likely hitting 200,000 by September, would have put the power of the federal government behind quarantining measures, contract tracing and enforcing strict mask requirements.
It is scary how dysfunctional and delusional our administration is in dealing with the Covid-19 outbreak. As reported by Stephen Collinson, this is administration is practicing willful, if not criminal, mismanagement of the pandemic.
As the US plunges into an ever deeper coronavirus morass, setting record new infection rates and the death curve begins to rise again, there's no prospect of the nightmare ending for months.
Delusion dominates an administration that perversely claims the United States is the world leader in beating this modern day plague. There are only contradictions, obfuscations and confusion from the federal officials who ought to be charting a national course.

The massive integrated testing and tracing effort that could highlight and isolate infection epicenters doesn't exist. Attempts to reopen schools in a few weeks are already descending into farce amid conflicting messages from Washington.

Amid all of this, the coronavirus task force does not hold daily briefings, and when it does, they are an exercise in dodging difficult questions and self-congratulation.