The 2024 Olympic Summer Games logo features Marianne - the "national personification of the French Republic since the French Revolution".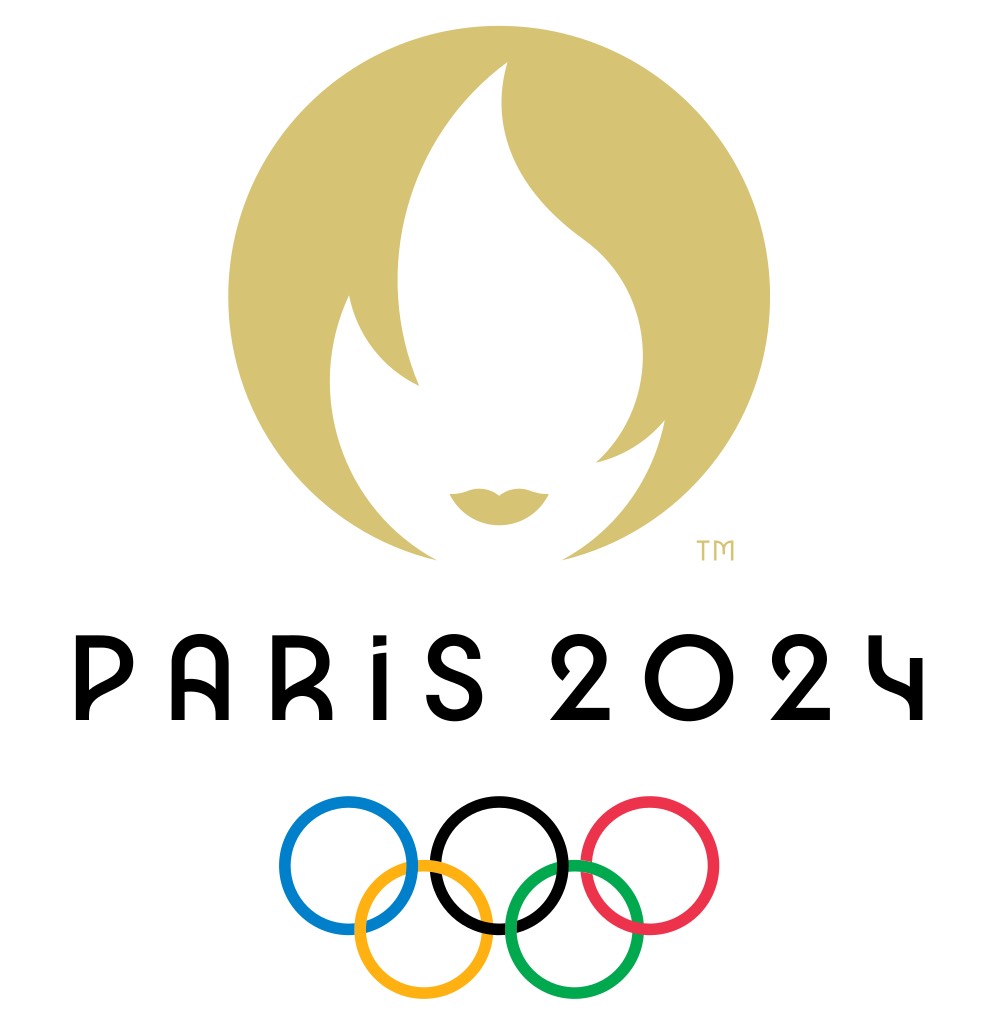 Journalist Megan Clement explains it best:
The French Olympic logo tumbles out of bed on a Parisian morning. She tousles her messy bob, dons breton stripes and ballet flats and whisks down the stairs from her fifth-floor apartment to grab a baguette before enigmatically texting two men who are pursuing her romantically.