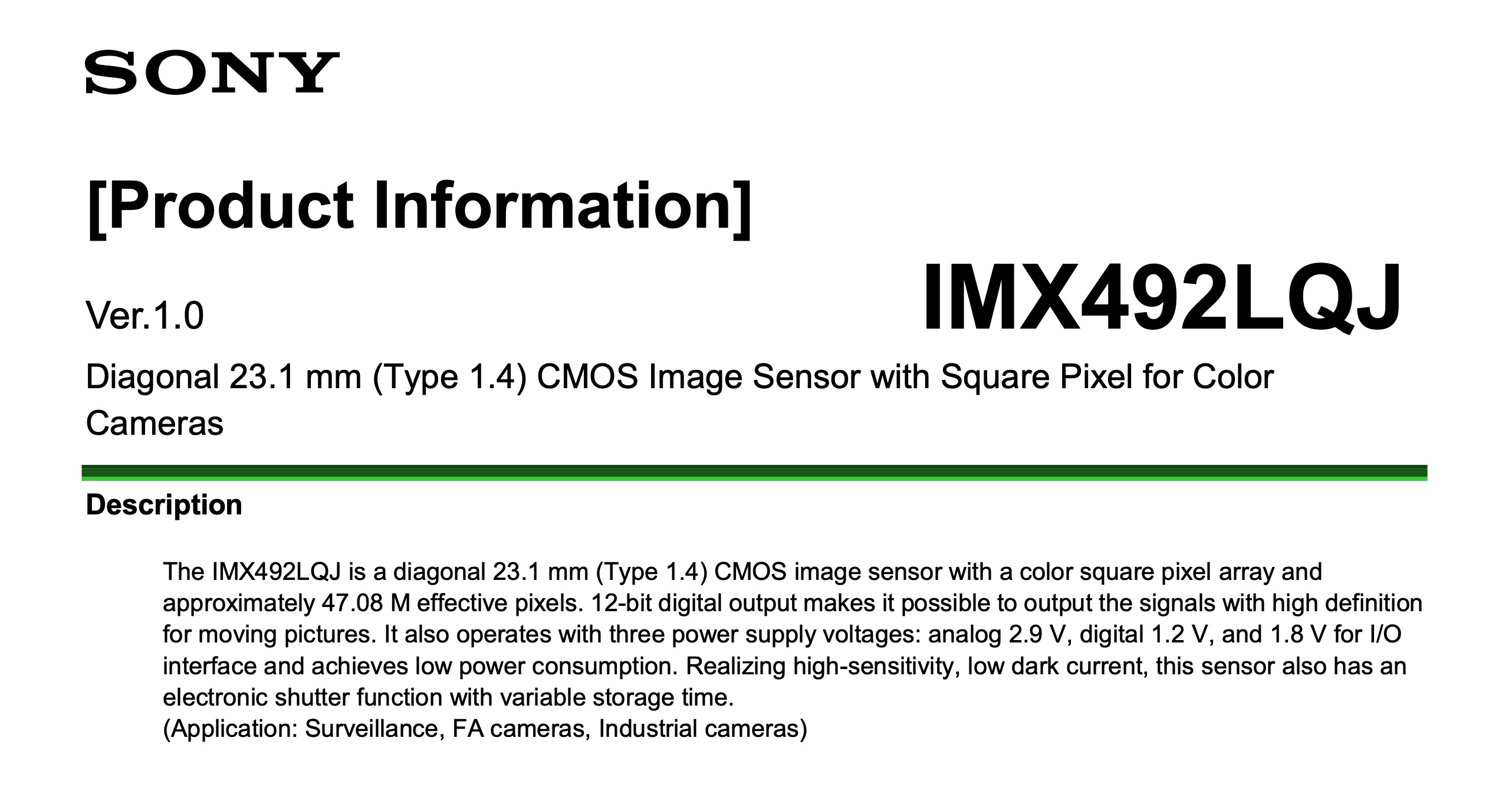 Sony has released a document detailing the specifications for a 47-megapixel Micro Four Thirds (MFT) sensor capable of shooting up to 8K video up to 30 frames per second (fps).
According to the features list, the sensor features 12-bit A/D conversion, has a 2.315 micrometer (μm) pixel size and offers a variable-speed electronic shutter function. Decreased power consumption is also noted, which should help extend the battery life of any camera it's used in (or at least make up for a fragment of the increased processing power that will be required to handle all of the data).

Both of Olympus and Panasonic have been making cameras with amazing features and industrial design. If they put this in the next version of their flagship bodies - this would be a game changer. The biggest harp people have with the M43 cameras are the sensor resolution.
This sensor makes the following possible:
8K at 60 frames per second
47 mega pixel with image 6 stop image stabilization
With the multi-shot you are looking a 160+ megapixel resolution
All this possible in a body the size of an EPL7
Combine this with the next generation computational photography hinted at in the EM1x - and well you can shore bet it is keeping the product planners at Canon, Nikon and Sony up at night.
M43 is dead - Long live M43 !