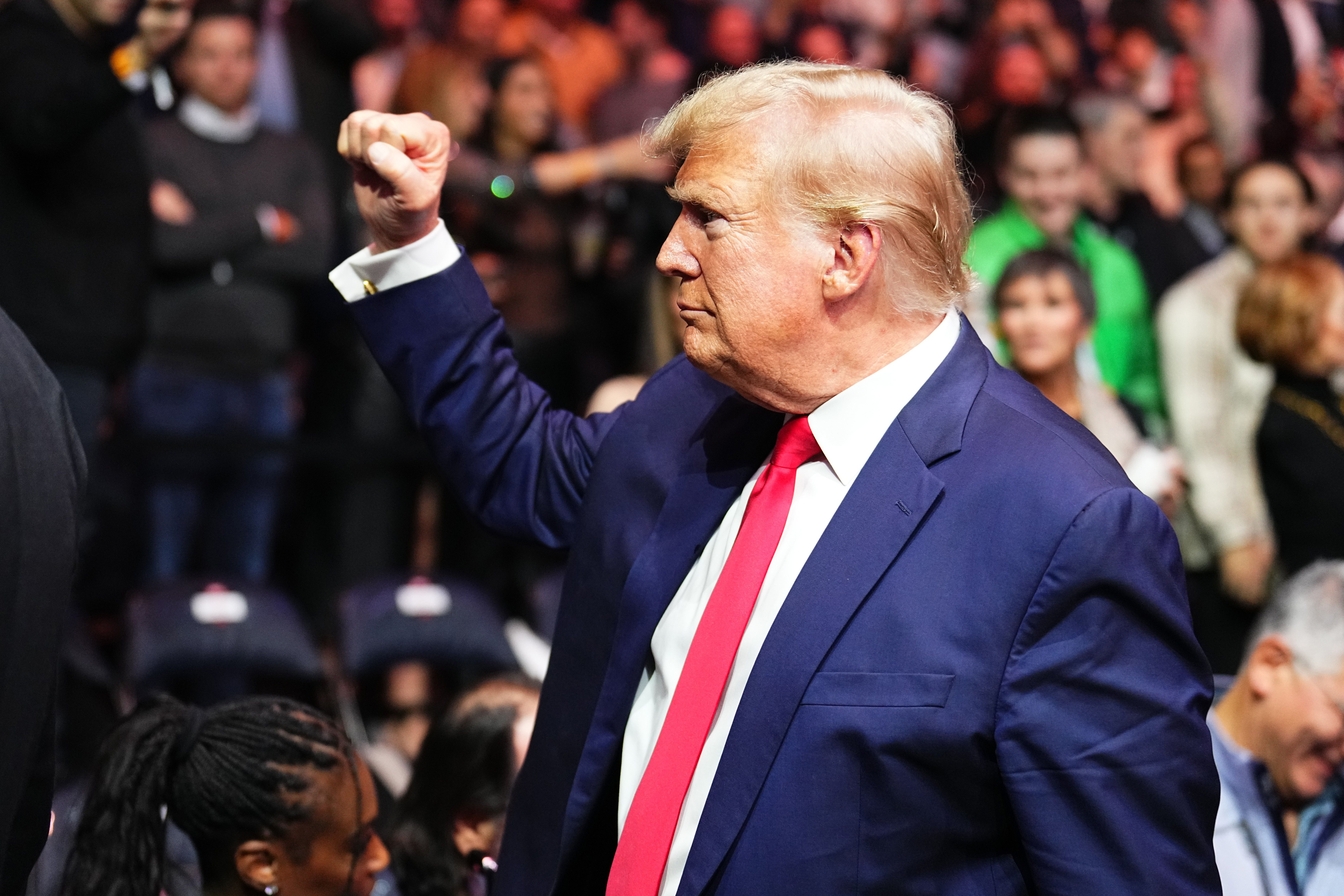 Tom Nichols defining Fascism in The Atlantic:
Fascism is not mere oppression. It is a more holistic ideology that elevates the state over the individual (except for a sole leader, around whom there is a cult of personality), glorifies hypernationalism and racism, worships military power, hates liberal democracy, and wallows in nostalgia and historical grievances. It asserts that all public activity should serve the regime, and that all power must be gathered in the fist of the leader and exercised only by his party.

[..]

Trump and his allies have threatened to enact once he's back in office—establishing massive detention camps for undocumented people, using the Justice Department against anyone who dares to run against him, purging government institutions, singling out Christianity as the state's preferred religion, and many other actions—and it's hard to describe it all as generic "authoritarianism." Trump no longer aims to be some garden-variety supremo; he is now promising to be a threat to every American he identifies as an enemy—and that's a lot of Americans.
In his Claremont, New Hampshire campaign rally - which you can get the full transcript for here, Trump promises to:
… out the globalists, we will cast out the communists, Marxists, fascists. We will throw off the sick political class that hates our country … On Veterans Day, we pledge to you that we will root out the communists, Marxists, fascists and the radical left thugs that live like vermin within the confines of our country, that lie and steal and cheat on elections and will do anything possible … legally or illegally to destroy America and to destroy the American dream.
Trump is a fascist and a danger to the US Constitution and rule of law. The media should address him as one.