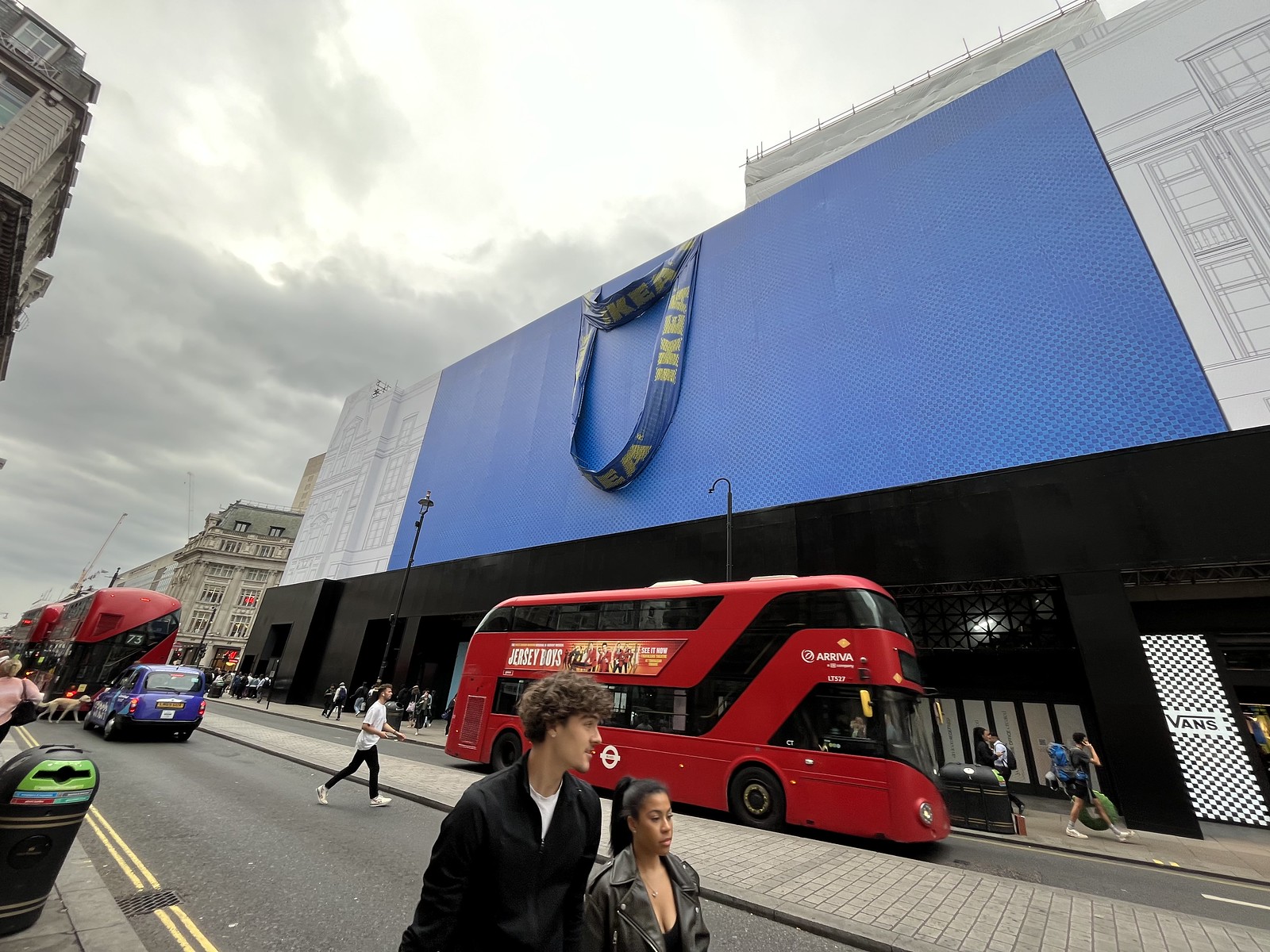 Ben Terrett on the new Ikea store in London:
The old Top Shop on Oxford St will soon be an Ikea. While they are carrying out the refurbishments they've made the front of the building look like a massive Ikea blue bag. I love this.

It's a simple idea, maybe the most obvious idea, and all the better for that. Nothing else needed.
This is brilliant.