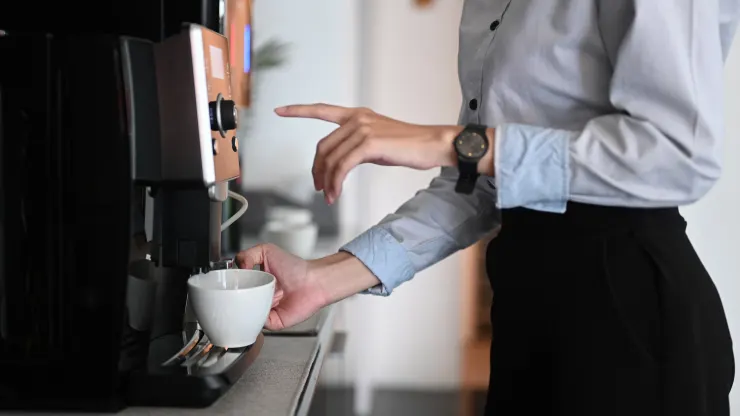 Jennifer Liu writing for CNBC Make It:
Yannique Ivey may be going back to the office, but she's open about the fact that you won't catch her first thing in the morning. Wait too long in the day and you'll miss her, too.

Ivey, 27, works for a tech consulting firm in Atlanta and says she drives into the office once or twice a month. When she's there, she commits to an 11 a.m. to 3 p.m. schedule — just in time for a catered lunch, to catch up with colleagues for a few hours, and head out before traffic stalls her in a "hellish" commute home, she tells CNBC Make It.

She and her team are open about this arrangement. Spending a few shortened days in the office each month "takes needed time away from the actual work" to socialize and build community, she says, but "I'm a lot more productive when I'm home, so I get started there and wind down from there."

It's a new arrangement picking up across the U.S.: Workers are showing up for required attendance, but that doesn't mean they're sticking around for the full day.
Workers are voting with their feet. The new norm - offices exist for socialization and community building - the real work gets done from home.
It is time the management class stop fighting it.