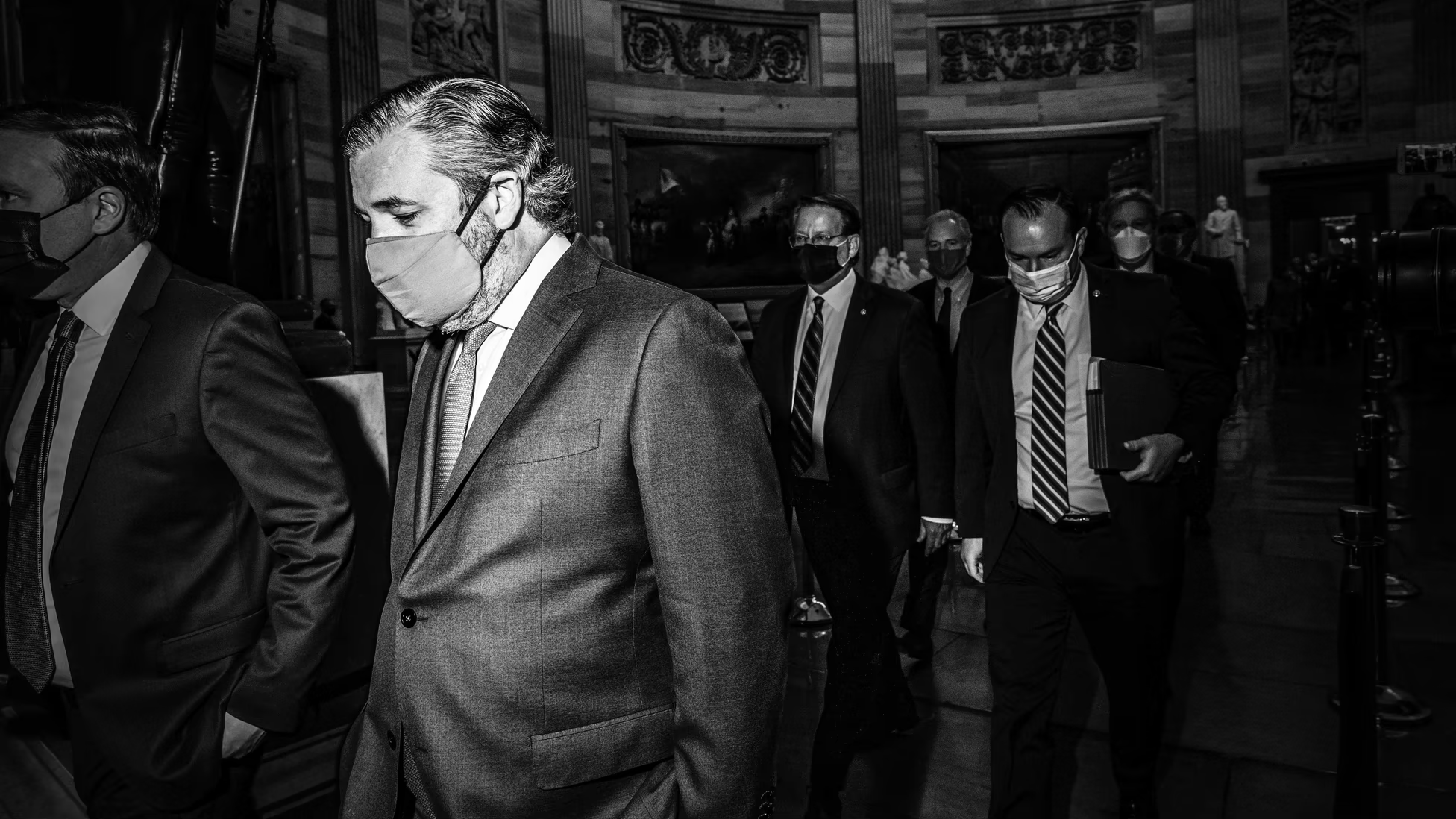 Adam Serwer exposes the other 43 people who are also culpable for the failed coup attempt on January 6th 2021:
Joining with Democrats to hold Trump accountable would have done too much damage to the party. Better to erode the foundations of American democracy than risk giving the rival party any advantage.

This is cowardice, but also ideology: Since liberals are not Real Americans, it is no sin to deprive them of power by undemocratic means. In this view, Trump's behavior might be misguided, but his heart remainsI in the right place, in that his mob sought to ensure that only those worthy to participate in American democracy can hold the reins of power, regardless of whom the voters actually choose.

Although seven Republican senators broke ranks and voted to convict Trump, most of the caucus remained loyal to a man who attempted to bring down the republic, because in the end, they would have been content to rule over the ruins.