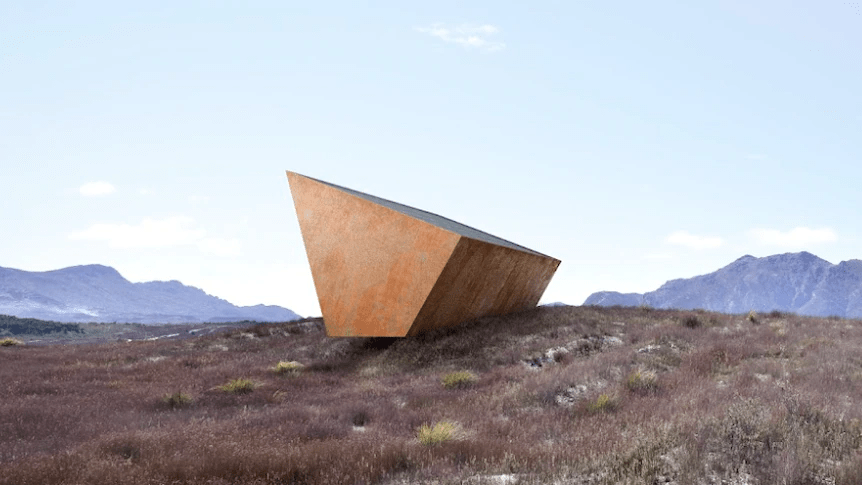 When an aeroplane crashes, it's left to investigators to sift through the wreckage to recover the black box.

It's hoped the recorded contents can be used to help others avoid the same fate.

And so it is with Earth's Black Box: a 10-metre-by-4-metre-by-3-metre steel monolith that's intended to be built on a remote outcrop on Tasmania's west coast.

Chosen for its geopolitical and geological stability, ahead of other candidates like Malta, Norway and Qatar, the idea is that the Tasmanian site can cradle the black box for the benefit of a future civilisation, should catastrophic climate change cause the downfall of ours.

If that sounds unhinged, it's worth remembering that we're currently on track for as much as 2.7C of warming this century.

Ask any climate scientist what happens when warming breaches 2C, and they'll almost invariably tell you it's not worth thinking about.

Plenty of past civilizations and empires have collapsed in the face of less.
Could this be a future generation's or visiting alien's monolith?