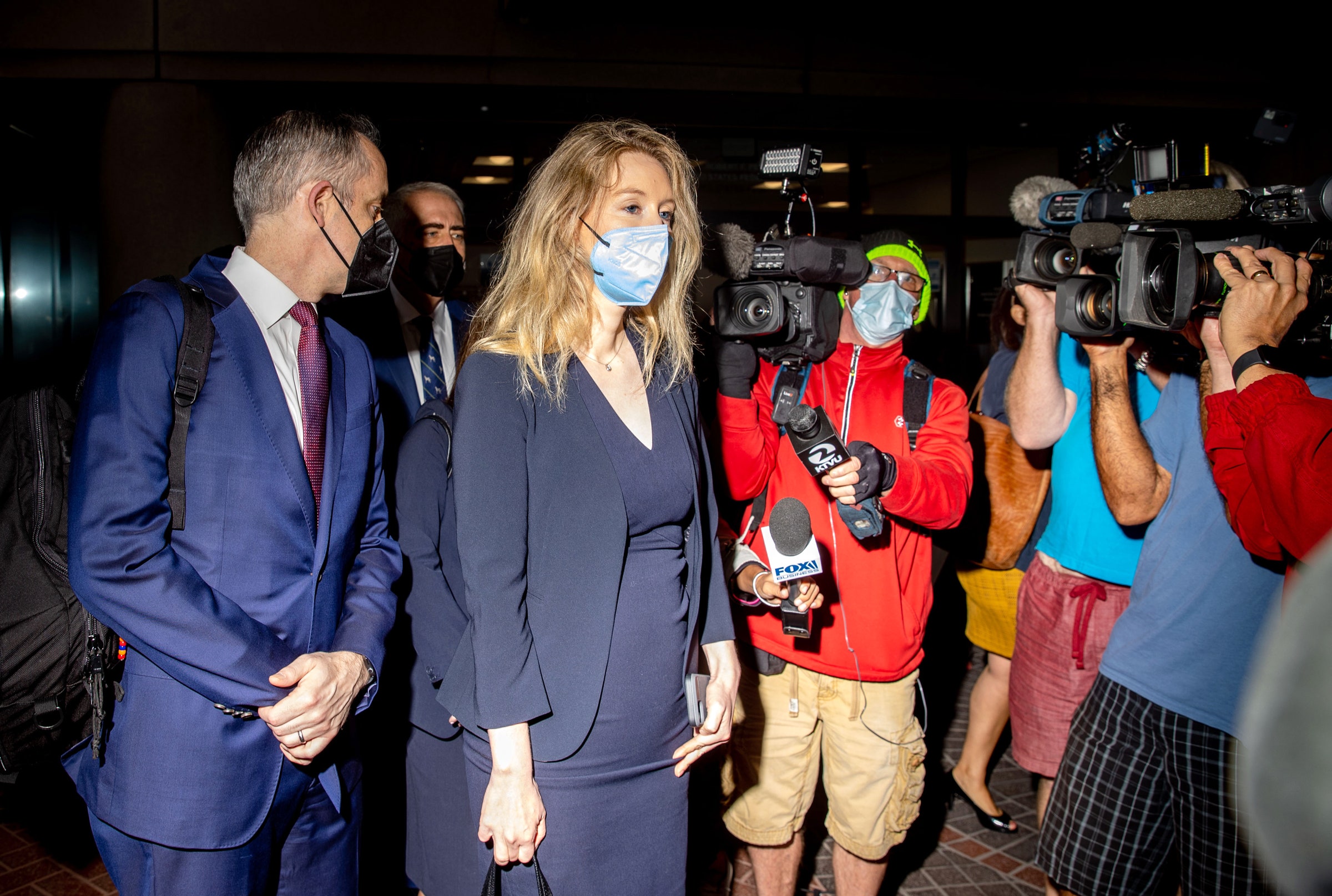 Facing the possibility of up to 20 years in federal prison, Holmes has been charged with 12 felony counts including wire fraud, conspiracy to commit wire fraud, and defrauding patients and investors. She has already previewed her defense in court filings: She alleges that Theranos — the blood testing startup that she started at the age of 19 after dropping out of Stanford University — was a complicated business but was not a fraud, and that she was emotionally, physically, and sexually abused by her former business partner and boyfriend, Ramesh "Sunny" Balwani.
Danny Cevallos on a piece over at NBC News:
Recently unsealed federal court documents in Elizabeth Holmes' wire fraud trial revealed a creative legal strategy her defense team may use to try to beat the charges to be weighed by a Northern California jury, whose selection began Tuesday. The documents argue that Ramesh "Sunny" Balwani, at one time her boyfriend and the former president and chief operating officer of Theranos, deceived Holmes about the company's financial models and subjected her to intimate partner abuse.

[…]

Blaming your co-defendant isn't, itself, a novel defense theory. It has been around for as long as there have been co-defendants. It's especially popular in drug possession cases. Four guys in a car plus one baggie of drugs often equals a whole lot of: "That ain't mine — it's his." The strategy of one defendant blaming his or her partner in a romantic relationship isn't new, either. But Holmes faces particular hurdles.

For starters, it was Holmes whom the world saw Forbes name as the youngest-ever self-made female billionaire in 2014. Holmes — not Balwani — took to the airwaves to fire back at The Wall Street Journal when it began publishing stories raising doubt about her business, exposing Theranos' flawed technology and how the company covered up its own failures. Soon after, the Justice Department charged her and Balwani with defrauding investors, as well as patients of Theranos.

Is it possible that Holmes was in the thrall of her older, more forceful, romantic partner the entire time? Maybe. But the jury might not buy it. And even if jurors think she was swayed by Balwani, is it enough for them to absolve her of responsibility if she knew what was really going on?
Basically it's a 'He made me do it' defense. I'm no lawyer, but this doesn't sound like a very good defense.