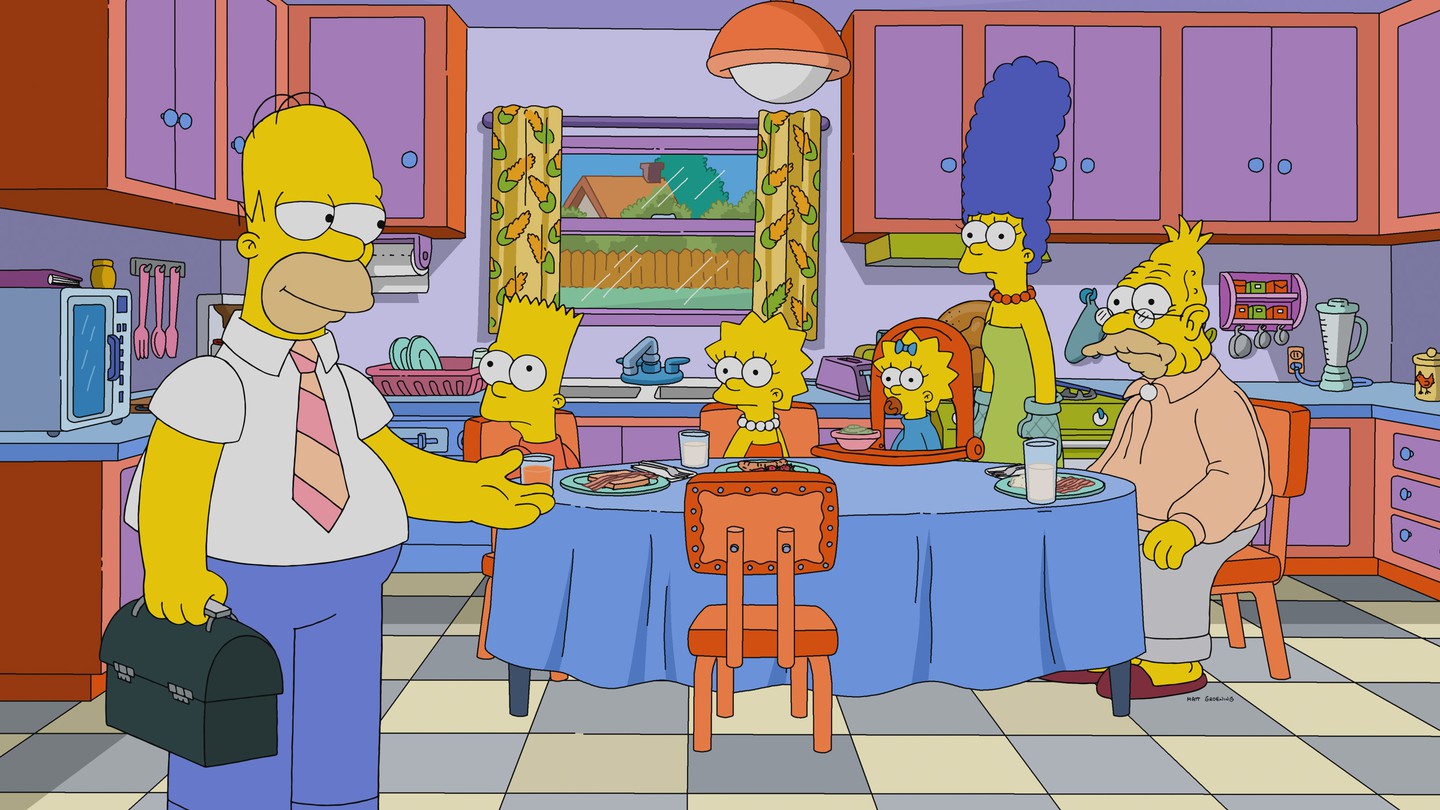 Dani Exliex Ryskamp in The Atlantic - The Life in The Simpsons Is No Longer Attainable:
Adjusted for inflation, Homer's 1996 income of $25,000 would be roughly $42,000 today, about 60 percent of the 2019 median U.S. income. But salary aside, the world for someone like Homer Simpson is far less secure. Union membership, which protects wages and benefits for millions of workers in positions like Homer's, dropped from 14.5 percent in 1996 to 10.3 percent today. With that decline came the loss of income security and many guaranteed benefits, including health insurance and pension plans. In 1993's episode "Last Exit to Springfield," Lisa needs braces at the same time that Homer's dental plan evaporates. Unable to afford Lisa's orthodontia without that insurance, Homer leads a strike. Mr. Burns, the boss, eventually capitulates to the union's demand for dental coverage, resulting in shiny new braces for Lisa and one fewer financial headache for her parents. What would Homer have done today without the support of his union?

The purchasing power of Homer's paycheck, moreover, has shrunk dramatically. The median house costs 2.4 times what it did in the mid-'90s. Health-care expenses for one person are three times what they were 25 years ago. The median tuition for a four-year college is 1.8 times what it was then. In today's world, Marge would have to get a job too. But even then, they would struggle. Inflation and stagnant wages have led to a rise in two-income households, but to an erosion of economic stability for the people who occupy them.

[...]

Someone I follow on Twitter, Erika Chappell, recently encapsulated my feelings about The Simpsons in a tweet: "That a show which was originally about a dysfunctional mess of a family barely clinging to middle class life in the aftermath of the Reagan administration has now become aspirational is frankly the most on the nose manifestations [sic] of capitalist American decline I can think of."

For many, a life of constant economic uncertainty—in which some of us are one emergency away from losing everything, no matter how much we work—is normal. Second jobs are no longer for extra cash; they are for survival. It wasn't always this way. When The Simpsons first aired, few would have predicted that Americans would eventually find the family's life out of reach. But for too many of us now, it is.