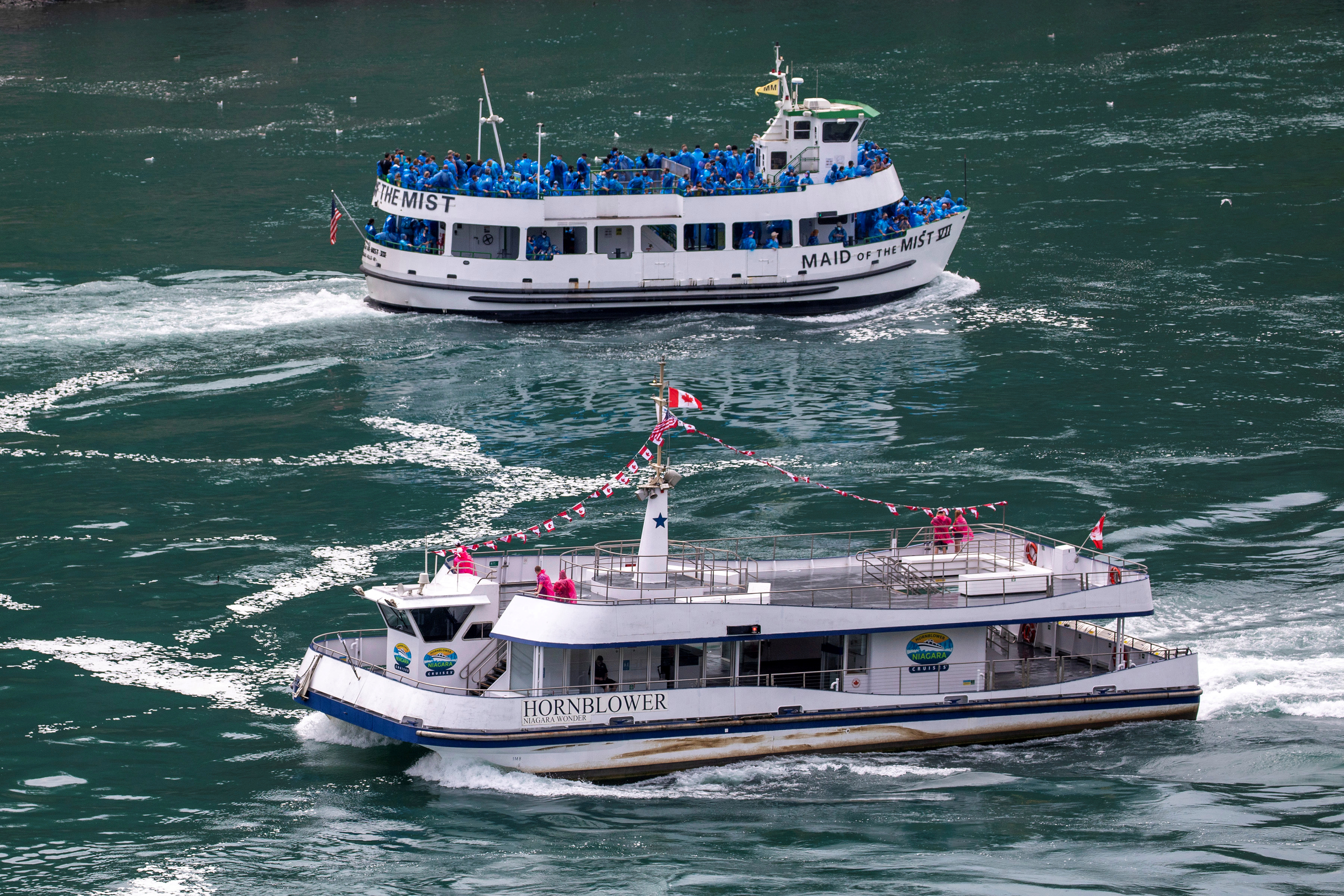 Recent picture of tour boats at the Niagra waterfalls show a people-laden vessel operated by US company Maid of the Mist sailing past a sparsely populated boat run by Canada's Hornblower Niagara Cruises. The Maid of the Mist is operating at 50% occupancy under New York State's rules, while the Hornblower vessel is limited to Ontario's rules to just six passengers.
The US has of this writing has 4.18 million cases as of and 148,000 deaths. Canada 113,000 caes with 8,800 deaths.
Amanda Barnes of Brampton, Ontario sums it up:
I'm glad I'm in Canada, You can see why the pandemic is raging in the United States and not in Canada when you look at the difference between the boats.