A sliver lining from the Covid-19 pandemic? I'll take any good news at the moment. Here is the satellite imagery of Wuhan from NASA: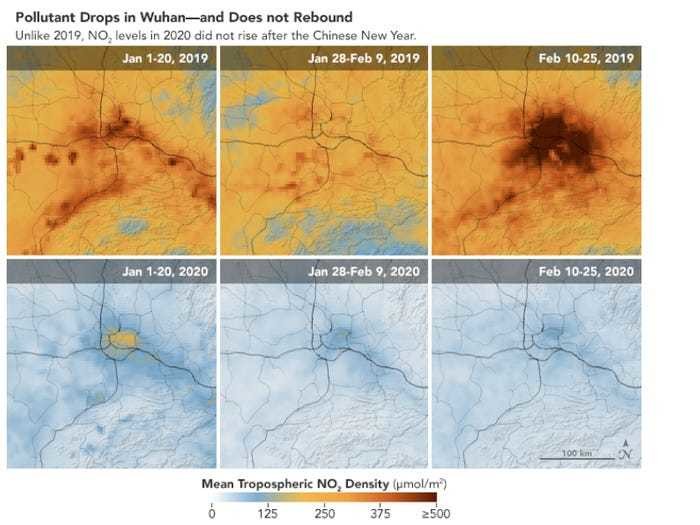 NASA stated on Saturday that it had seen "significant decreases" in noxious nitrogen dioxide over China through February. Nitrogen dioxide is emitted by burning fuel, cars, power plants, and construction machinery, and it can aggravate respiratory symptoms and asthma, among other negative effects.

China's cities rank among the most polluted in the world, with Hotan and Kashgar in the top 20 according to an IQAir report.

NASA published satellite imagery on Saturday, which you can see above, showing nitrogen dioxide levels in China before and after the country began imposing lockdowns on 23 January.