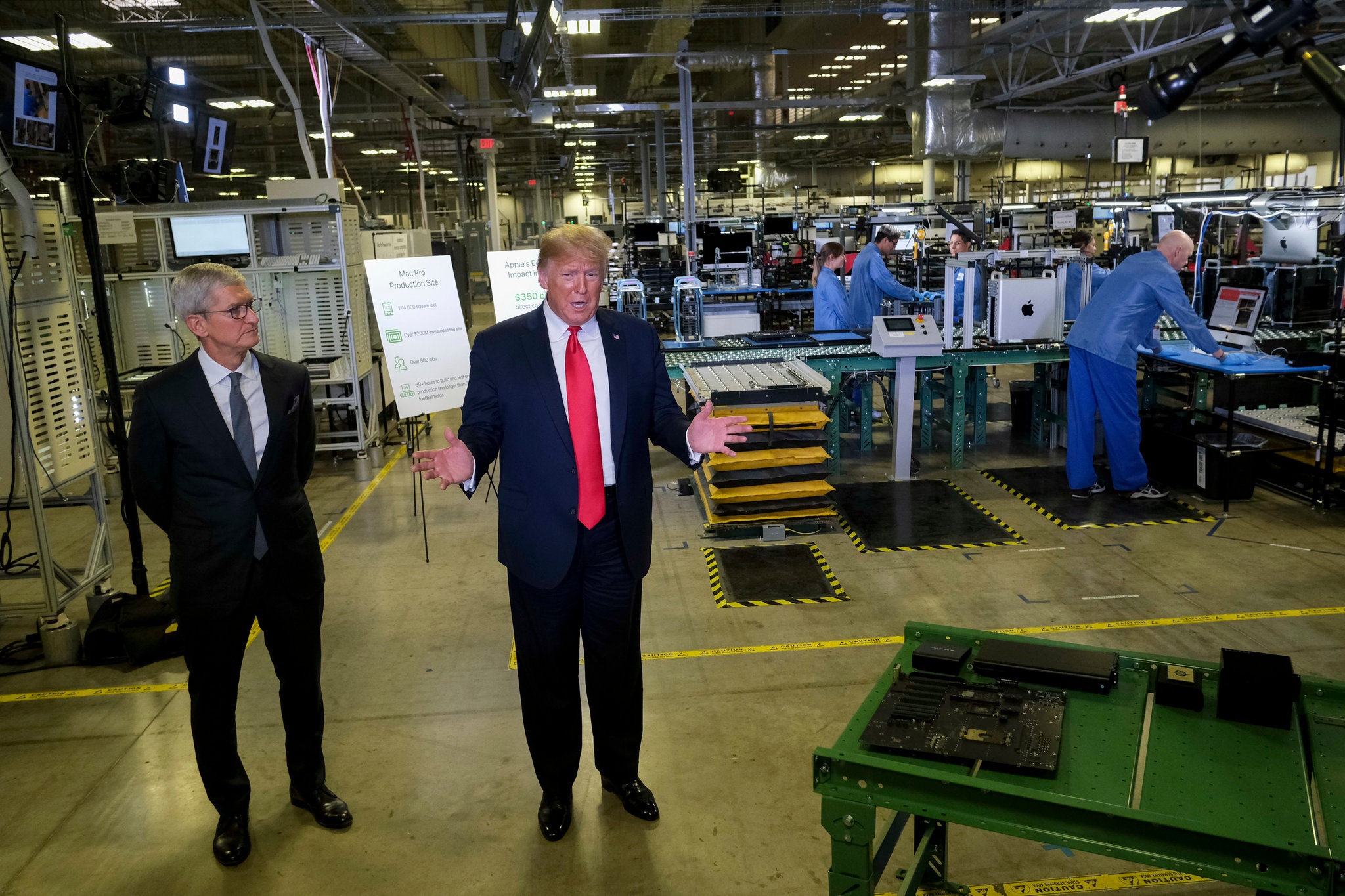 Donald Trump visited an Apple factory in Texas last Wednesday and tweeted the following:
Today I opened a major Apple Manufacturing plant in Texas that will bring high paying jobs back to America. Today Nancy Pelosi closed Congress because she doesn't care about American Workers!

— Donald J. Trump (@realDonaldTrump) November 20, 2019
No President Trump, you did not open the factory today. Apple has been making Mac Pros there since 2013.
Jack Nicas reports for New York Times:
On Wednesday, Mr. Trump called Mr. Cook a "very special person" because of his ability to create jobs. He turned to Mr. Cook and said, "What would you say about our economy compared to everybody else?"

Mr. Cook replied, "I think we have the strongest economy in the world."

"Strongest in the world," Mr. Trump said.

The president then took questions on the impeachment inquiry and launched into a tirade against "the fake press." Mr. Cook stood silently nearby.
Mr. Cook stood silently nearby.
This will be a part of Tim Cook's legacy - and will overshadow his work on many other progressive issues. I hope the tax cuts and avoiding tariffs was worth it.